Unveil Your Home's True Potential
The first name in automation and control, Crestron offers intelligent whole-home and business solutions for smarter, sophisticated living.
---
Unveil Your Home's True Potential
The first name in automation and control, Crestron offers intelligent whole-home and business solutions for smarter, sophisticated living.
---
Audio Distribution
Listen to your favorite music all over your home. With one touch on a touchscreen or app or the sound of your voice, start listening in one room or all areas of the house, even outside. Choose from streaming services, your turntable, or even TV audio and never skip a beat of what you want to hear.
Audio over IP Distribution
Crestron's DM NAX Audio over IP Distribution is built upon the company's vast experience robust, with state-of-the-art commercial audio solutions. The DM NAX system provides unmatched flexibility, performance, and seamless integration with the Crestron Home automation system. Advanced high-resolution audio processing and distribution assures you of pristine sound quality in every zone of the largest and most extensive homes. Native support for Amazon Voice and doorbell and chime integration allows for simplified control and integration of anything you need to hear anywhere in your home.
With native support in Crestron Home, it's easy to make whole-house audio an integral part of your smart home experience with lighting, windows treatments, security, and more.

High resolution audio capability delivers pristine sound to any zone in the house, no matter how far away.

Designed to be hidden away in an equipment closet, Crestron digital audio systems are compact and discreet, delivering stellar sound while remaining out of sight.

Immensely scalable, Crestron audio distribution can cover up to 256 zones of stereo audio – enough for a luxury compound.

From keypads to touchscreens to remotes to voice, control Crestron audio solutions your way.
A Vital Part the Crestron Home Smart Automation System
High quality audio for entertainment and home systems is a key part of the smart home experience. Crestron audio distribution systems are fully integrated components of the Crestron Home experience, combining with lighting, motorized window treatments, climate control, and other features to create the ideal mood and ambiance for every activity, from heart-pumping workouts to winding down in the evening from a long workday.
Lighting Control
Enhance your new construction or retrofit home project with comprehensive
circadian lighting
control solutions that offer flexible control from one room to your entire property at the touch of a button.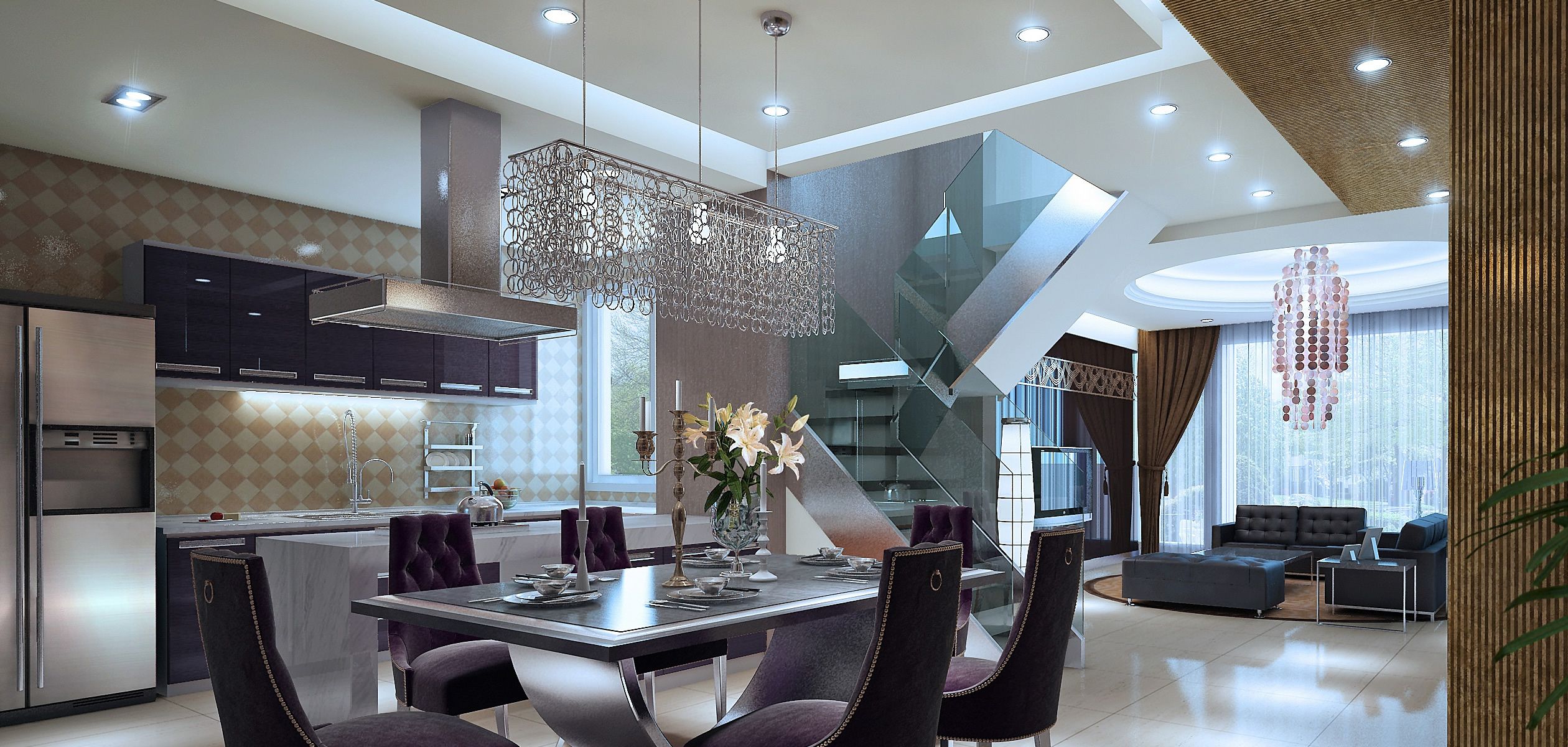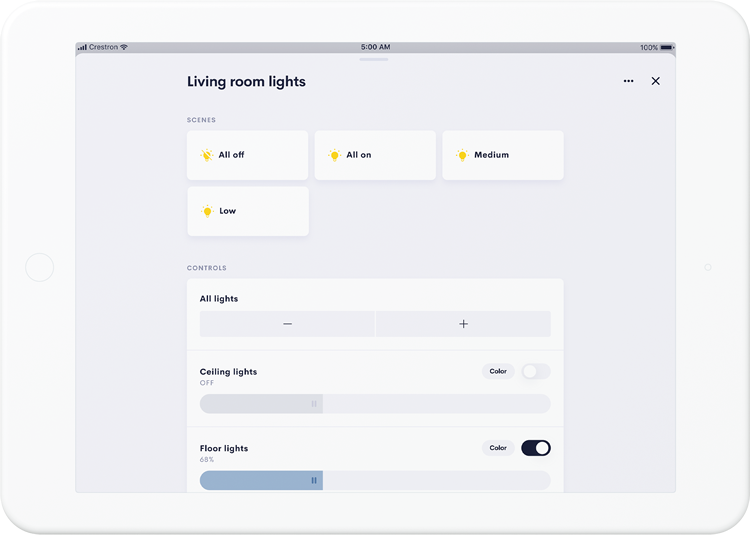 Wireless Lighting

Replace installed banks of switches with smart switches and dimmers that communicate wirelessly and allow you to dynamically command, adjust and activate scenes from your mobile device, keypad, remote or touch panel.

Wired or Centralized Lighting

A centralized lighting solution hides banks of switches and dimming panels from view so you can enjoy your home's interior decor and activate lighting scenes with elegant keypads.

Keypads

Bring sophistication and customizable control to your home with fully programmable, flush-mount keypads that accentuate your décor with a wide variety of colors, finishes, engravings and button styles.

Touch Panels

Eliminate unsightly remotes and wall switch clutter with stunning wall-mounted or tabletop touch panels that offer fully customized control of your devices, a real-time status display, voice command capability, web browsing and more—all from one intuitive interface.
Motorized Shades
Enjoy beauty, comfort and convenience throughout your home's interior with elegant automated window treatments that provide silent operation and effortless, one-touch control.